Charles Rennie Mackintosh Designs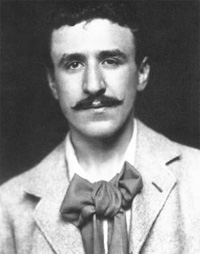 Love Charles Rennie Mackintosh designs? Great, you're in the the right place.
Here we celebrate the work of Glasgow art nouveau and art deco artist and architect Charles Rennie Mackintosh (1868–1928) and his wife Margaret MacDonald.
Charles was born in Glasgow, Scotland in 1868. His unique, innovative style would change the art world forever. He was not only a gifted architect but also an innovative artist. His beautiful simple designs are loved by many all over the world.
Find out about their amazing journey. You can experience the beautiful, innovative Charles Rennie Mackintosh designs and of his equally talented wife Margaret.
You'll discover the early life of Charles and how he used his disabilities to produce beautiful watercolours. How he was to meet the love of his life Margaret MacDonald, also a gifted artist in her own right.
How they moved to London in the early 1920s. How Charles created beautiful watercolours and textiles during his stay.
Then they moved to France where Charles continued to paint and produced a collection of innovative scenes of the French coastline.
How the pair teamed up with Margaret's sister Frances MacDonald (also an artist) and Herbert MacNair a life long friend of Mackintosh.
You can find out about the four famous artists, Charles Rennie Mackintosh, Margaret MacDonald, Frances MacDonald and J.Herbert MacNair by clicking on the links provided.
Charles Rennie Mackintosh designs include the  Glasgow School of Art.   Also the House of an Art Lover, Queen's Cross Church, Mackintosh House. And his famous work as a painter and designer at the Willow Tearooms.
I hope you enjoy the beautiful innovative designs of these two talented artists as much as I do.