The Hunterian Art Gallery was founded in 1807 and is Scotland's oldest public museum. It is home to one of the largest collections outside the National Museums.
The Hunterian is one of the leading university museums in the world and its collections have been recognised as a Collection of National Significance. It is one of Scotland's most important cultural assets.‌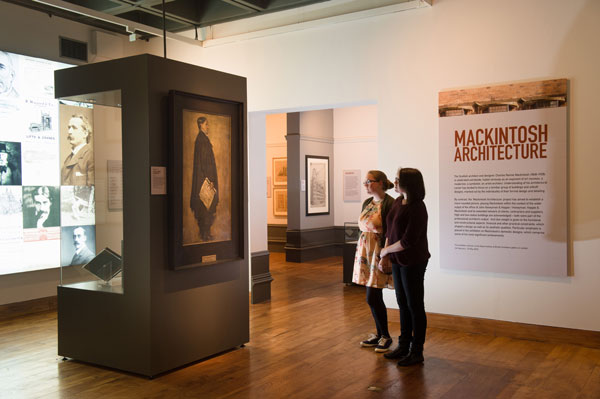 The Mackintosh Collection, based on the architect's estate, is the largest single holding of his work.
The Hunterian houses an unrivalled collection of the work of Charles Rennie Mackintosh (1868 – 1928), covering the full range of his output as an architect, designer and artist.
His achievements include his masterpiece the Glasgow School of Art, the villas Windyhill and The Hill House, Scotland Street School, and a series of city-centre tearoom interiors. Mackintosh was one of the most sophisticated exponents of the theory of the room as a work of art and created distinctive furniture of great formal sophistication.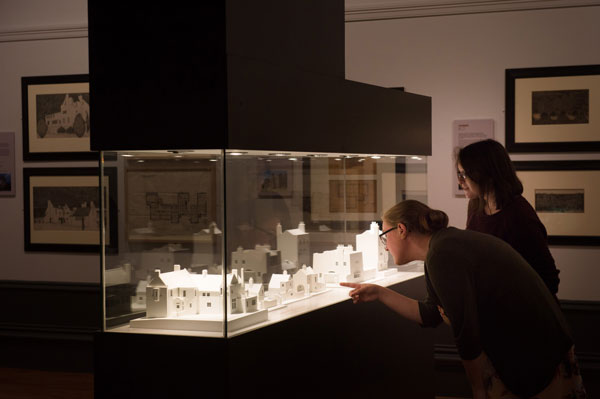 He was also a gifted painter, producing exquisite flower paintings, and, late in life, striking landscapes of the South of France.
It is possible to view many of Mackintosh's work online by browsing through  The university of Glasgow – The Hunterian Art Gallery online catalogue
It comprises over 800 drawings, designs and watercolours, featuring all aspects of Mackintosh's output, together with an important group of furniture and decorative art and a small but important archive of correspondence, photographs and periodicals.
The work of Mackintosh's contemporaries and collaborators, Margaret and Frances Macdonald and James Herbert MacNair, is also well represented.
Changing selections from the collection are shown in The Mackintosh House Gallery.
Appointments to view reserve material may be made by writing to the Hunterian Art Gallery, University of Glasgow, Glasgow G12 8QQ.
Browse the online catalogue for Mackintosh
Since 1971, the University has had a long-standing relationship with Cassina of Milan to reintroduce Mackintosh's iconic furniture. To view the 'I Maestri' collection, visit www.cassina.com
. . . . . . . . . . . . . . . . . . . . . . . . . . . . . . . . . . . . . . .
Charles Rennie Mackintosh Projects
Queen's Cross Church – Glasgow
Glasgow School of Art – Glasgow
78 Derngate

Don't forget to…