Watercolours by Charles Rennie Mackintosh are considered to be botanically accurate and exquisitely drawn.
In June 1913 Mackintosh's partnership with Honeyman Keppie dissolved owing to lack of work, but also as a result of increasing disagreement with his fellow partners.
Charles became depressed and together with Margaret moved to Suffolk.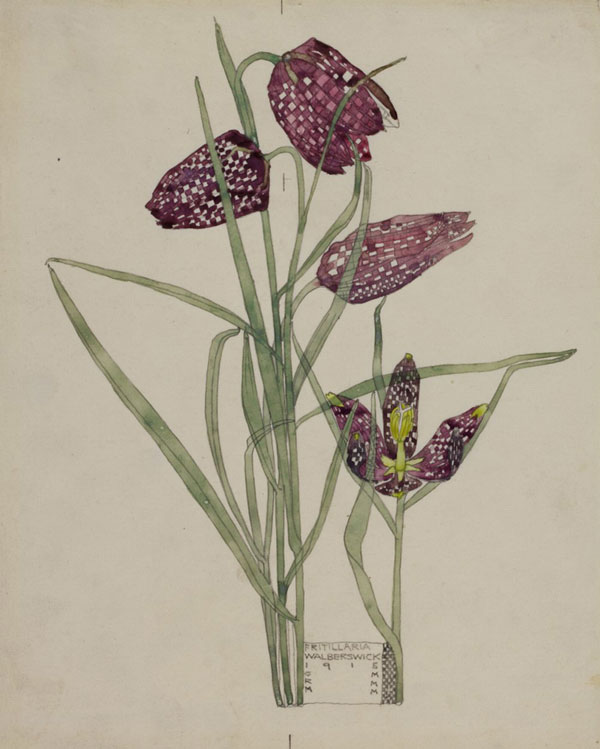 In was here that Mackintosh produced some of his finest pencil and watercolour paintings of flowers. Not only were they exquisitely drawn – but they were botanically accurate.
The Mackintosh couple moved to Chelsea soon afterward where his flower paintings developed in the form of still life compositions.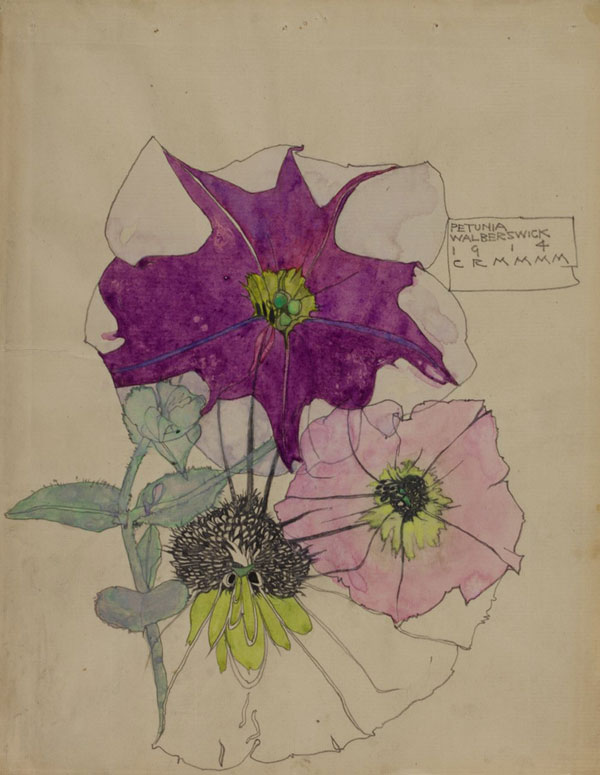 Mackintosh became a successful freelance textile designer.
He designed work for leading textile companies such as Sexton of Belfast.
A great deal of his work was produced for William Foxton, London who specialized in avante-garde design.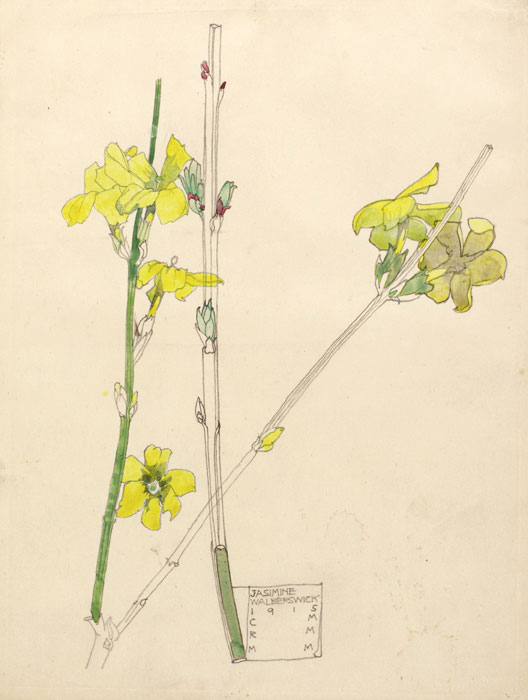 This is a quotation from a Mackintosh lecture in 1902.
Art is the flower. Life is the Green Leaf
Let every artist strive to make his flower a beautiful living thing, something that will convince the world that there may be, there are, things more precious more beautiful – more lasting than life itself.
. . . . . . . . . . . . . . . . . . . . . . . . . . . . . . . . . . .
Charles Rennie Mackintosh Projects
Queen's Cross Church – Glasgow
House of an Art Lover – Glasgow
Glasgow School of Art – Glasgow
Don't forget to…