Who was Margaret MacDonald?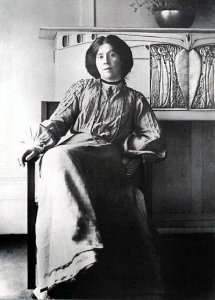 Margaret MacDonald (5 November 1865–10 January 1933) had a profound effect on Charles Rennie Mackintosh.
While studying at the Glasgow School of Art he was introduced to two young English sisters of Scottish descent. These sisters were Frances and Margaret MacDonald.
Born near Wolverhampton, her father was a colliery manager and engineer.
By 1890 the family had settled in Glasgow. Margaret and her sister, Frances MacDonald, enrolled as students at the Glasgow School of Art.
There she worked in a variety of media, including metalwork, embroidery, and textiles.
Margaret was to be a great influence on the work of architect and designer Charles Rennie Mackintosh.
Margaret's work includes large gesso panels she designed with Charles, such as the  Willow Tearooms.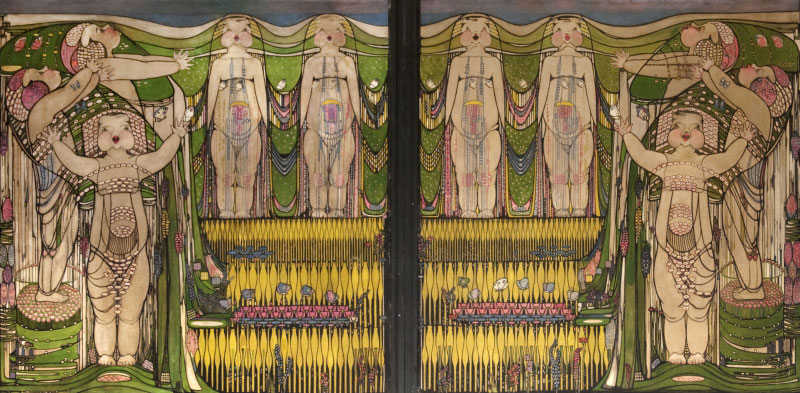 With her husband, her sister and Herbert MacNair, she became part of the Glasgow School group 'The Four'.
She exhibited with Mackintosh at the 1900 Vienna Secession. She was an influence on Gustav Klimt and Josef Hoffmann.
MacDonald, along with her sister, may also be known as 'marginalized wives' as their husbands' careers took off.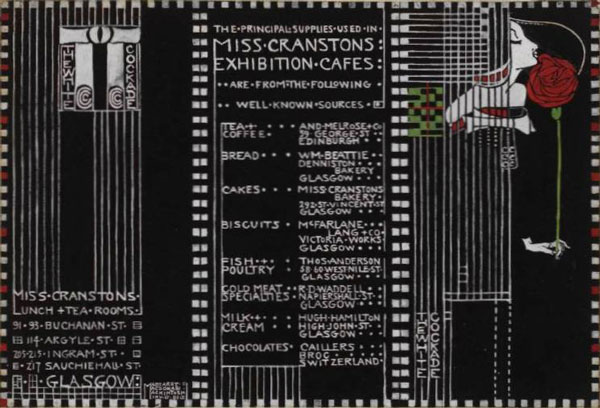 She was celebrated in her time by many of her peers. Her husband Charles Rennie Mackintosh wrote in a letter:
"Remember, you are half if not three-quarters of all my architectural talents. Margaret has genius, I have only talent."
It's not clear which of Charles Rennie Mackintosh's works Margaret was involved with. But she is credited with being an important part of her husband's interior designs.
Many were from the early part of the twentieth century. For example, the Rose Boudoir at the International Exhibition at Turin in 1903. Also designs for House for an Art Lover in 1900, and the Willow Tea Rooms in 1902.
Sadly, poor health cut short Margaret's career. As far as we know she produced no work after 1921. She died in 1933, five years after her husband.
Her best known works include the gesso panel The May Queen. She produced this to partner Mackintosh's panel The Wassail for Miss Cranston's Ingram Street Tearooms. The Oh ye, all ye that walk in Willowood, which formed part of the decorative scheme for the Room de Luxe in the Willow Tearooms.
All three of these are now on display in the Kelvingrove Museum in Glasgow.
They continued to work successfully together until 1899 when Frances and MacNair married and moved to Liverpool.
This was the year that Mackintosh started his great architectural project the Glasgow School of Art.
Information provided by Wikipedia
Here's a little video I found from Francis C
. . . . . . . . . . . . . . . . . . . . . . . . . . . . . . . . . . . . . . . . . . .
Discover more about Charles Rennie Mackintosh
Discover more about Frances Mac Donald
Discover more about Herbert Mac Nair
See a list of Charles Rennie Mackintosh Projects
Don't forget to…